New season. New experience. Discover Kimberley & Cranbrook.
BEGIN HERE.
GO ANYWHERE.
With seven golf courses, expansive mountain trail systems, a ski hill, dozens of lakes and rivers, and an international airport -- all within a half hour drive -- our region is for those who want to minimize the getting there, and maximize the being here.
Winter:

Find Your Adventure Here
Winter in the Rockies is a down-to-earth, adrenaline-inspired meca for the adventure that seeks thrill without fanfare, travel without hassle and nature without limits. From peak to valley and lake to landmark, we are your gateway to where you want to be. Choose snowplay or shopping; work or pleasure; coffee or craft beer -- You can do you, from here. Meanwhile, out there, the mountains await, and softly call... "Truth or dare?" whisper the Rockies.
Spring:

gateway to where you want to be
As Mother Nature brazenly transforms the landscape from winter to warmth, expect climactic moods and moments. White-capped mountains rebel against bright blue skies and hills weep with spring runoff, creating scenery serenaded by song. Rivers run full and wild, while lakes elegantly shed their icy banket of stillness. Slowly -- but ever so surely -- the sun exhales, breathing new life and opportunities into every aspect of mountain culture, from the people to the places. Here, we don't tame the wild -- we tangle with it. We're the gateway to where you want to be. And whether you're looking to lose yourself, or hoping to find yourself, there's an experience for that.
Summer:

Basecamp to Beyond
Around here, as the days grow longer, so do ambitions. Mountains can be hiked. New peaks reached. Golf greens mastered. Summer is the time of year where campfires glow late into the night and glistening waters are the temptress of your day. From secluded mountain lakes to local sandy beaches, camping is in its prime. So are the downtown cores, known to be generous hosts to markets, patios and community events.
Fall:

Embrace the Clash of the Seasons
Every season gifts new perspectives, but a Kootenay fall is extra generous: it's when the vast landscape turns golden, each larch tree showcasing its honey-toned splendor before eventually taking its final frosty breath into winter slumber. Fall is all about comfort and adventure. It's the time for long walks in quiet spaces. For unbeatable rides. And drives. It's the time to rekindle your spirit, challenge your senses, and step off the beaten path, intentionally. It offers the perfect chance to take in the views, catch the last paddle, the last ride, and the last call. Fall is a season to dabble with adventure, in the way that's true to you. Challenge nature or simply chat with it. There's no wrong path.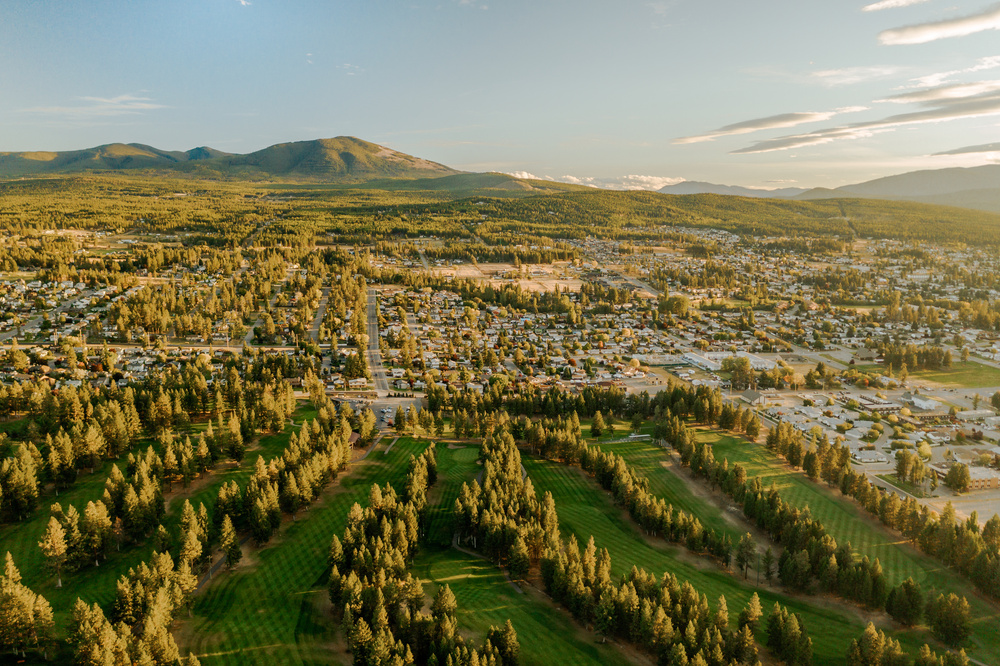 Cranbrook, BC
Mountains of Opportunity
Cranbrook is the largest community in the Kootenays and a hub for all things at an arm's length. Where you go from here is up to you — but oh the possibilities: explore the community forest, catch a show, take in the scenery, step back in time, or grab the mountain by the trail. With numerous dining options, expect seasonal menus to showcase the region's richest flavours, while craft beer and locally produced spirits capture its imagination. We're both blue collar and wild by nature, in the best kind of ways. 
KIMBERLEY, BC
1120m above sea level & down to earth
In Kimberley, you'll find diverse experiences in wild spaces, at an abundance. There's no shortage of places to rest up and get set for the next day's adventures. From mountain to mainstreet, it's a good place to be settled in. Explore the Platzl, enjoy the food, drink the drinks and above all, skip the hustle of trying to get to where you want to go. You're here. We're happy.  Enjoy the elevation, without any of the uppity. And just in case you're wondering… Yes, there's a trail for that.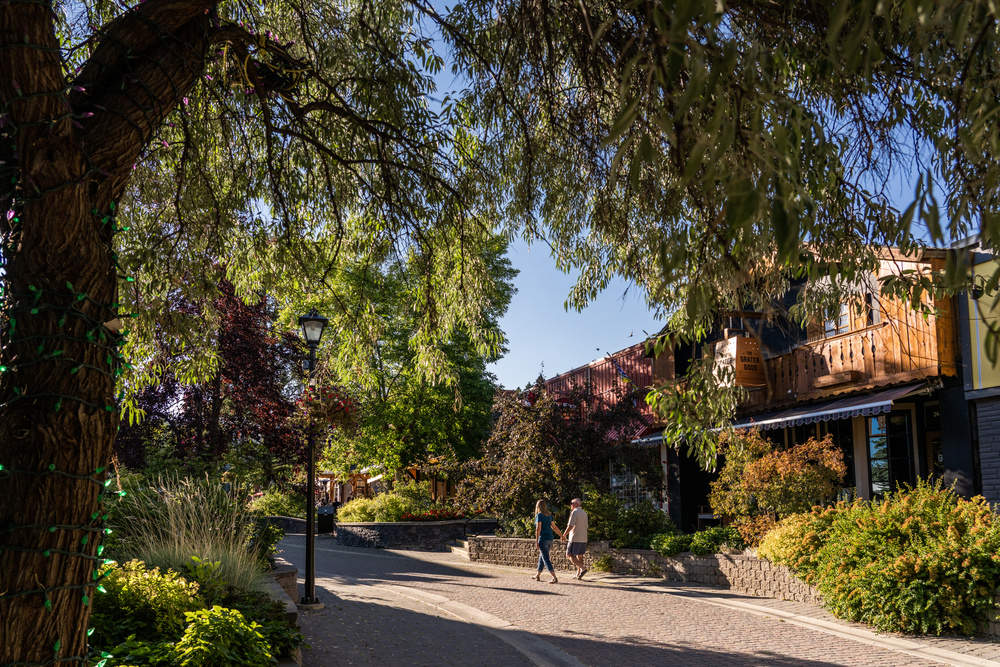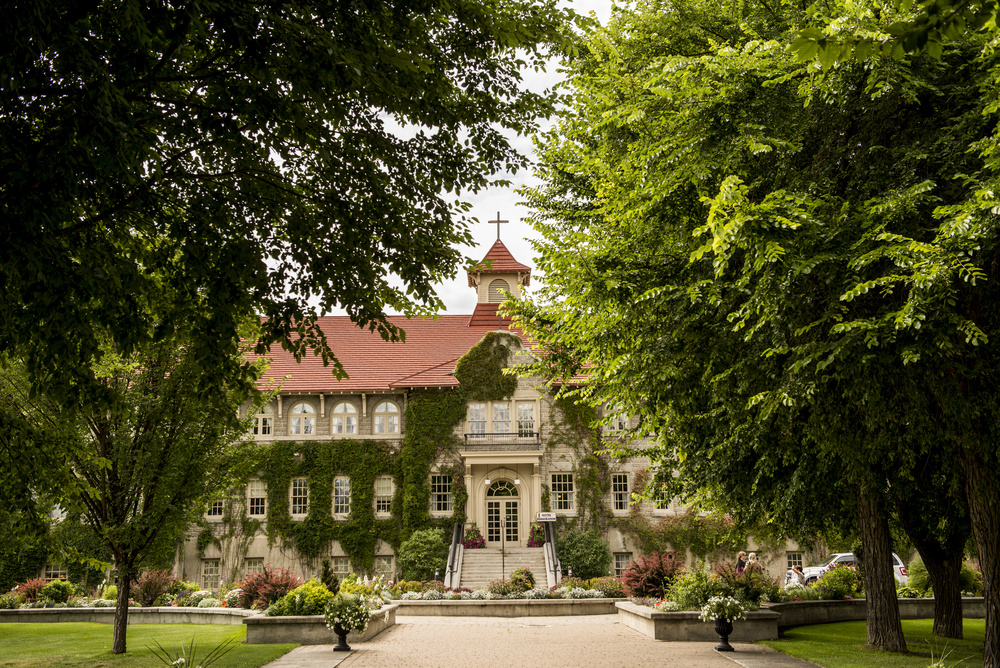 ST. EUGENE MISSION RESORT
Experience the Kootenays, Upscaled
A destination that inspires with its beauty and captivates with its story, St. Eugene combines adventure, culture and raw nature with full-service accommodation, sophisticated dining options, a casino, spa, and championship golf. It's the perfect home base for your guys' trip, girls' gateway, or couples adventure, offering modern comforts in the middle of nowhere, but at a proximity to everywhere.