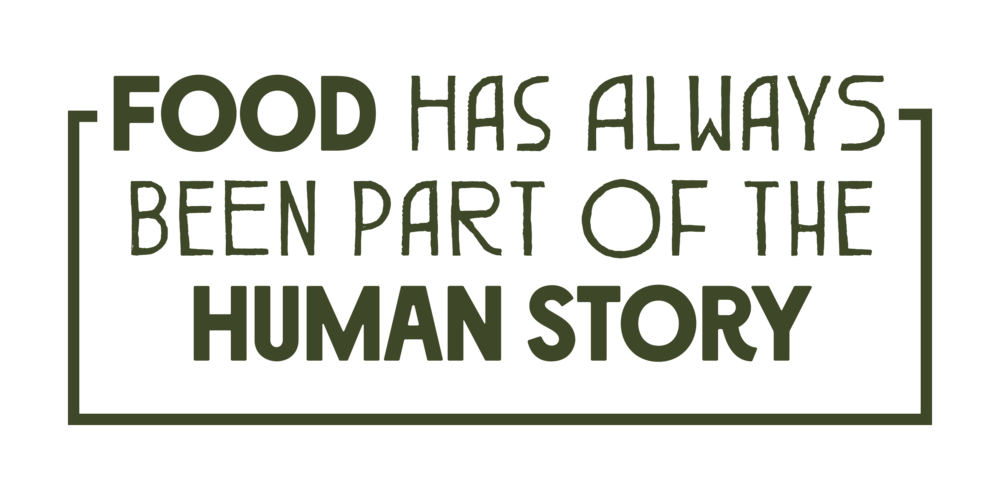 From first dates and family gatherings to moments of celebration, comfort and self-care,  food is there, ready to nurture the spirit, unite, and showcase the heart of a community, from the farm to your fork.
And boy-oh-boy do our area restaurants have heart. They share the love by purchasing from local food producers and farmers, building their seasonal menus and daily specials around what's fresh, flavourful and within an hour's reach. Chefs buy ethical, naturally-raised meat products and fresh-farmed eggs from Kootenay ranchers. Restaurateurs purchase locally-roasted coffee and get organic milk from the nearby dairy farm (by the way, how lucky are we to have a nearby organic dairy farm?)
The list goes on: Locally-crafted beer. Regionally-brewed kombucha. Year-round micro-greens, just down the street. Honey, harvested from here. So sit at our table. Share in the experience. Taste the flavours produced in our region, grown by down-to-earth people then served up by their talented culinary counterparts, with delicious and wholesome intentions.
Dining Out
Allegra Restaurant features Mediterranean fine dining with a seasonal changing menu. Their chef works year-round with 3-Crows Farms for microgreens and other seasonal produce. During summer months, the restaurant operates their own vegetable, lettuce and herb gardens to supply the kitchen throughout the year.
For example, Allegra grows all their own yellow tomatoes and turns them, at the peak of ripeness, into a delicious sauce featured on their menu until springtime. And all the apples in the apple sauce served to the Alp Farmers Pasta during the wintertime come from their very own apple tree. Some of the specialty meats featured in their menu, such as double smoked bacon and air-dried beef, are produced by Gwinners Country Butcher in Kimberley. At times, Allegra also serves their own locally-raised Texas Longhorn beef.
As for fine wines? The three main wineries in Creston are well represented on Allegra's wine list, as well as Gins, Brandy and Crème de la Caribbean (Rum) from Wynndel Craft Distillery. Another very special treat: Allegra secures local pickers that supply the chef with fresh wild mushrooms and huckleberries, incorporated into the menu all year. 
The Firehall Kitchen & Tap specializes in gourmet burgers, poutine, and high-quality, mouth-watering, soul-satisfying pub food. A B.C. craft beer tap house and gastropub, the Firehall Kitchen & Tap is of the Kootenays, for the Kootenays. And the folks behind the operation embrace opportunities to showcase this as much as possible. Within 100 km radius, their seasonally-inspired food and drink menu features microgreens and produce from 3 Crows Farm, meat products from Gwinners Country Butcher and Cutter Ranch, coffee from Kootenay Roasting Company, and craft beer from Fernie Brewing and Overtime Beer Works.
But to this restaurant, local doesn't just mean food. It's bigger than that. Local means living your best life, from here, with good people and reasons to celebrate with them.  Speaking of celebrations,  the Firehall is known for throwing epic parties featuring live music by local musicians. Keep your eye on their Facebook page to be-in-the-know.
Heid Out Restaurant & Brewery boasts an extensive seasonally-updated menu incorporating a thoughtful selection of local fare, as well as award winning craft beer brewed onsite. They recently added J2 Ranch and Corner Veggies to their menu, alongside their long standing local suppliers like 3 Crows Farm, Red Tractor Farms, Gwinners Country Butcher, and more. The Heid Out is all about championing and celebrating community and the Kootenay lifestyle. They are often at the forefront of local charitable events. The Heid Out is, simply put, a treasured community gathering place that has grown and evolved alongside the people who live here. It's a place that welcomes strangers as friends, and friends as family.
Their long-time executive chef, Rusty Cox, frequently carves out time to swing by tables and chat with guests, adding a personalized touch to what is already a lively and fun atmosphere, built around quality food created from the vast experiences of their five Red Seal chefs. From authentic South Indian Masala to the tried and true local favourite, Jäeger Schnitzel, this is the place to come in, stay a while, and enjoy the homegrown.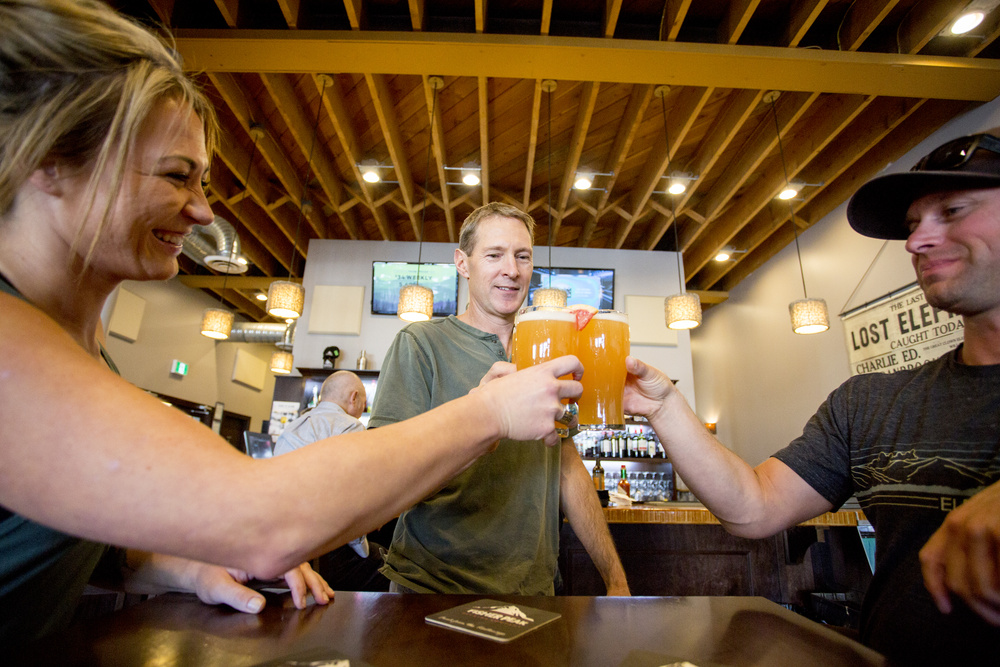 Picking Up
Tare Neccessities is a boutique organic and natural food store in downtown Cranbrook. Their high quality products are just as healthy for you as they are to the earth as this store is free of consumer waste.
Stoke Market in Kimberley is a specialty grocery store providing local, sustainable and organic food choices. They have a coffee bar with both cold and hot specialty drinks, including smoothies and cold pressed juice, and offer healthy and delicious grab-and-go items, such as salads and sandwiches.
Two Birds Deli downtown Cranbrook, offers an innovative take on fast food that is wholesome and delicious. Their  grab-and-go menu, featuring salads and sandwiches, rotates daily and is constantly inspired by seasonal and local ingredients, so there is always something fresh and new to try.
Rick's Fine Meats & Sausage in Cranbrook is a local butcher shop with a wide selection of meat products, locally-produced specialty  food items, farm fresh eggs, and more. Their ready-to-eat, grab-and-go sub sandwiches are loved by locals.
Morchella Market & Cafe in Cranbrook is named after the morel mushroom, a delicacy in our area. And local delicacy is exactly what this specialty market strives to be! It's stocked with local produce, high-quality frozen and canned food, local meat & eggs, sustainable beauty and cleaning supplies. There is also a modern cafe with delectable lattes crafted from independent coffee growers, healthy and delicious grab-n-go sandwiches and salads, a gourmet hot dog station, fresh baking, and unique hot and cold specialty beverages, including smoothies. 
More Itineraries to Explore...