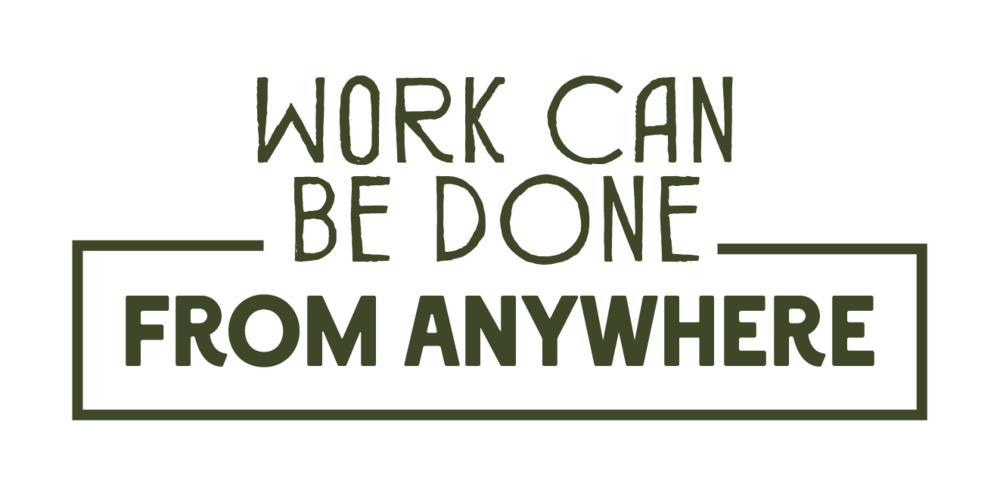 So, why not make your anywhere somewhere you want to be? Make it a place where business is done off the beaten path, intentionally. Where Zoom is both a meeting and a motion. Where natural wild spaces inspire creativity and renew ambitions.
From here, you can play hard and hustle hard, all within an afternoon.
From peak to valley, mountain to mainstreet or business centre to beach...this is your gateway to where you want to be. 
Where to Stay

The area offers a wide selection of accommodation with access to high-speed internet, professional resources and supplies, and quick paths to natural spaces. Maybe you want to work next to a golf course. Or a lake. Or a ski hill. It's all an option. Whether you're solo, with a partner, or have a busy family in tow--there's a stay for that. Find your thing:
Cranbrook's Elizabeth Lake Lodge is a boutique-style hotel that has received numerous award recognitions from TripAdvisor. It's situated next to Elizabeth Lake Bird Sanctuary,  a 5.9 hectare wildlife wetland with leisurely walking trails and viewpoints. With kitchen suites, family suites, and free high-speed wireless in all rooms, this Canadian alpine lodge keeps you both close to nature and closely connected. Plus, it has a mini-golf course!
Kimberley Alpine Resort has a diverse selection of rooms, condos and chalets. Here, you'll find elevation without any of the uppity, and there's plenty of kootenay-cultured ambiance, amenities and activity to enjoy, year-round. From mountain to mainstreet, all you need is six minutes. 
St. Eugene Golf Resort & Casino is located five minutes away from the Canadian Rockies International Airport, and a quick 10-minute drive from Cranbrook (20 minutes from Kimberley). The full-service seasonal resort offers a variety of  suites, free wifi, a fitness centre, heated outdoor pool and sauna, multiple resort dining options and 360-degree views of rugged beauty. Other amenities at your doorstep include Casino of the Rockies, a championship golf course, spa, and a riverside RV Park. 
Prestige Rocky Mountain Resort in Cranbrook is conveniently located just off the main highway, close to Cranbrook's downtown core. The hotel includes the restaurants Fire & Oak and Don Cherry's Sports Grill, as well as a hair salon, spa, indoor swimming pool, hot tub, and athletic centre. Enterprise Rent-A-Car is also conveniently situated within the hotel. Guests also have access to  complimentary bikes, sporting equipment, board games and beach toys for added enjoyment. 
There's numerous Airbnb and VRBO options in the area as well.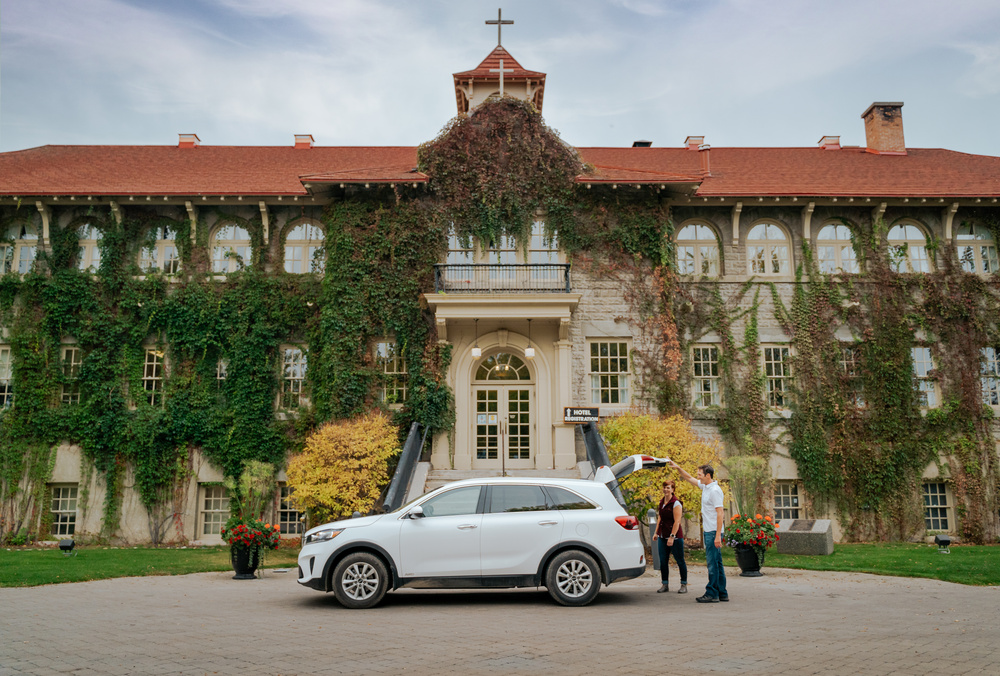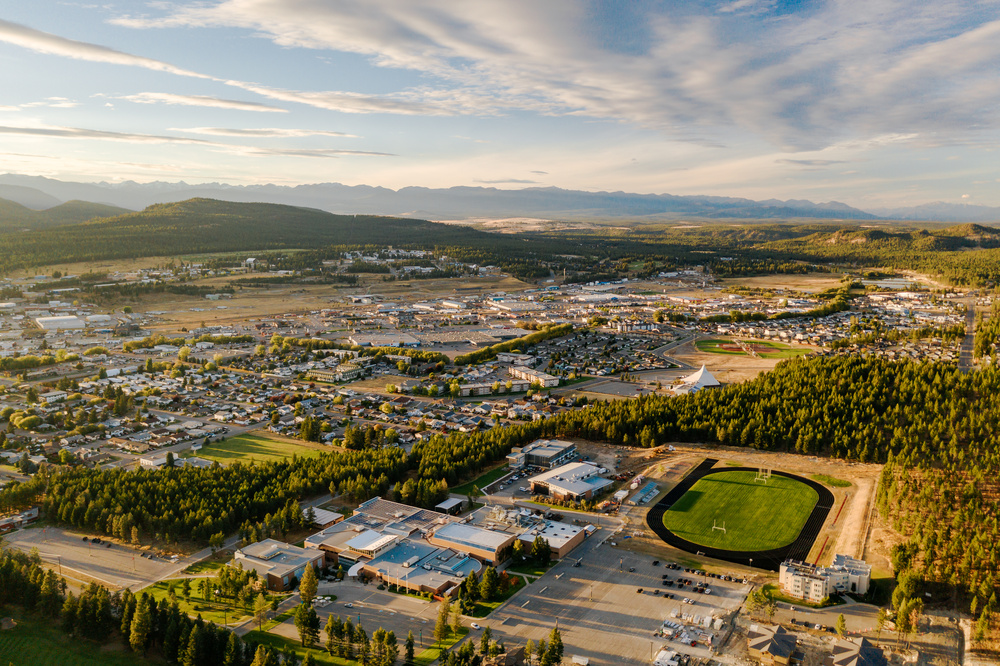 Where to Work
Our area is home to many creative, outdoor-loving business professionals and consultants who work from here, for people out there. We've got technology, flexible spaces, and coworking places. You'll find a lot of area accommodation has reliable high-speed Wi-Fi, but if you feel like networking, or need access to professional services or spaces, check out:
Ground Floor Coworking Space in Cranbrook offers a modern shared office space and social hub for independent professionals, small but growing companies, and nonprofits. Here, professionals have the opportunity to work as part of a community rather than working in isolation. Learn more about the virtual, daily drop in, and monthly membership plans.
The 101 Building is the newest coworking space in Cranbrook offering daily drop-in workspaces, including large common spaces and board room rental.
Where to Play

Where to start? There's so much to do in this area, year-round. What's your fancy? Our region is home to lakes, rivers, hiking and biking trails, nature parks, city parks and provincial parks. With seven unique award winning 18-hole golf courses, an expansive mountain trail system, and an alpine ski resort, all within a 24-minute drive, our region is for those who want to minimize the getting there and maximize the being here. 
Check out Cranbrook Tourism for a snapshot of things to do and Tourism Kimberley to learn about some local attractions.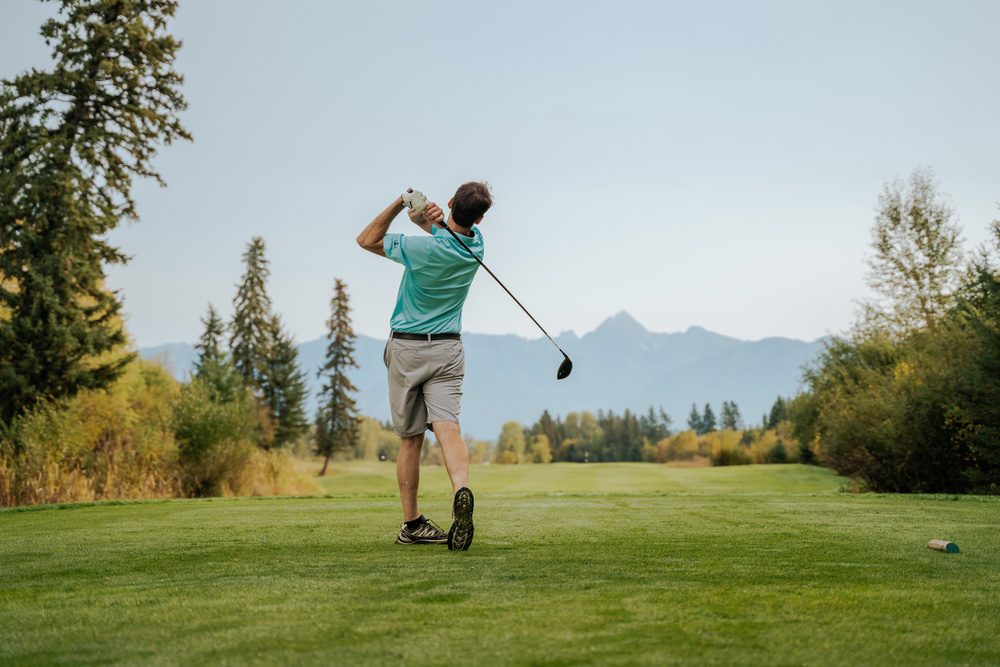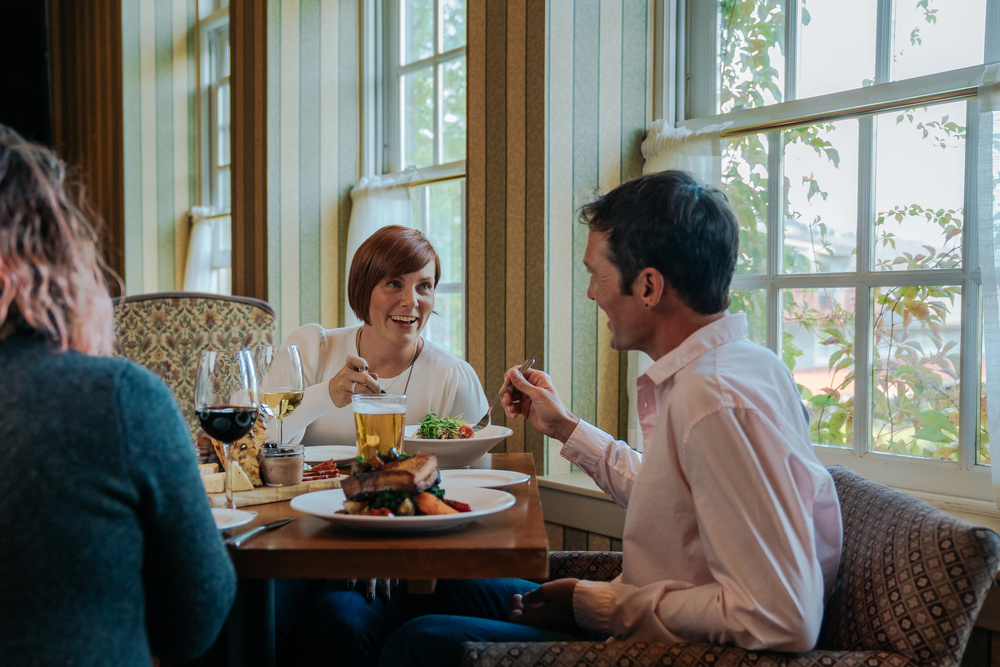 Where to Eat, Drink and Unwind
Yes, we have food options. Really good food, served by nice people, in pretty awesome spaces. Here, you can expect seasonal menus to showcase the area's richest flavours while locally-crafted beer and regionally-produced spirits capture its imagination. Keep in mind, this is merely the tip of the edible iceberg:
For specialty coffee, breakfast or home baked treats (Laptops welcome and free wifi available).
For a quick lunch, on the go.
For craft beer and seasonally inspired menus in a mountain culture atmosphere:
Learn more about the Cranbrook culinary scene and Kimberely's dining experience.
More Itineraries to Explore...