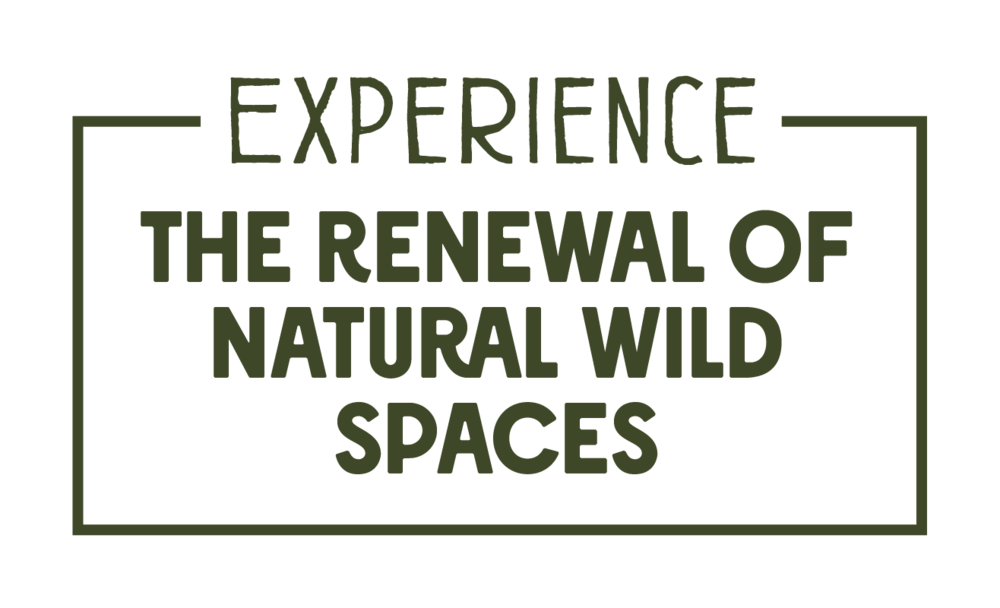 Springtime in the Rockies is a great time to experience the renewal of natural wild spaces, watch the early bird get its worm, and spot the lingering foraging elk. From here, you'll find an abundance of hassle-free access to natural wild spaces with diverse flora and fauna, all within a 30 minute drive.
This is the perfect itinerary for eagle-eyed wildlife watching enthusiasts who want to skip the wild goose chase.  Many of the areas recommended are low lying areas prone to warmer weather and early signs of spring, which make them accessible and enjoyable as early as March.
Day 1: As the Crow Flies
Wake up in your accommodation at Elizabeth Lake Lodge and ease into the day. You're on vacation! Enjoy a coffee, take advantage of the high-speed Wi-Fi, or cook yourself breakfast in one of their full-kitchen suites. This boutique-style hotel, which has received numerous award recognitions from TripAdvisor, is situated on the edge of Elizabeth Lake Bird Sanctuary, a 5.9 hectare wildlife wetland sanctuary with leisurely walking trails and viewpoints showcasing diverse plant life and animals. Elizabeth Lake is an important nesting and staging area for several waterfowl species, as well as turtles and small mammals.
Grab a to-go snack or picnic lunch at Cranbrook's Max's Place on 10th Ave, which offers a variety of healthy, delicious, and convenient sandwiches, salads, and baked treats through fast, counter-style service.
Head to Bummer Flats, which is a series of potholes created by Ducks Unlimited to accommodate waterfowl. About a 25-minute drive from Cranbrook on the Kootenay Highway (BC 93/95), about 10 km past Fort Steele, this rich grassland habitat between the highway and Kootenay River is a good place for paddling or searching out riparian or grassland species.
Continue on Highway BC 93/95 for about 13 kms to the Wasa Slough Wildlife Sanctuary, a worthy stop for nature lovers and home to a variety of birds and animals. If you're lucky you might spot Trumpeter Swans or the resident otters.
Next, head to Wasa Lake Provincial Park, situated on the east side of Wasa lake on Wasa Lake Park Drive. The park has an  8 km "Wasa Lions Way" paved path and secondary road trail around the lake for both hikers and cyclists. Situated in the gentle terrain of the widening Rocky Mountain Trench, this 144-hectare park protects a representative area of the most threatened ecosystem type in the world; fire maintained temperate grasslands. These bunchgrass meadows host unique species such as curlews and sharp tailed grouse. 
Return to Cranbrook for dinner and explore your International Flavour! Enjoy authentic Jamaican/Caribbean food at Ella's or stop in at the Family Thai Restaurant (the spring rolls are a must). If you're craving Mexican food and ambiance, we recommend Cancun Restaurant. If you've got a hankering for Indian food, check out the Spice Hut, while fans of Vietnamese cuisine may enjoy Pho Saigon. No matter where you decide to do dinner, Happy Cow is always a crowd-pleasing dessert option, and a mere five-minute drive from any of the restaurants mentioned.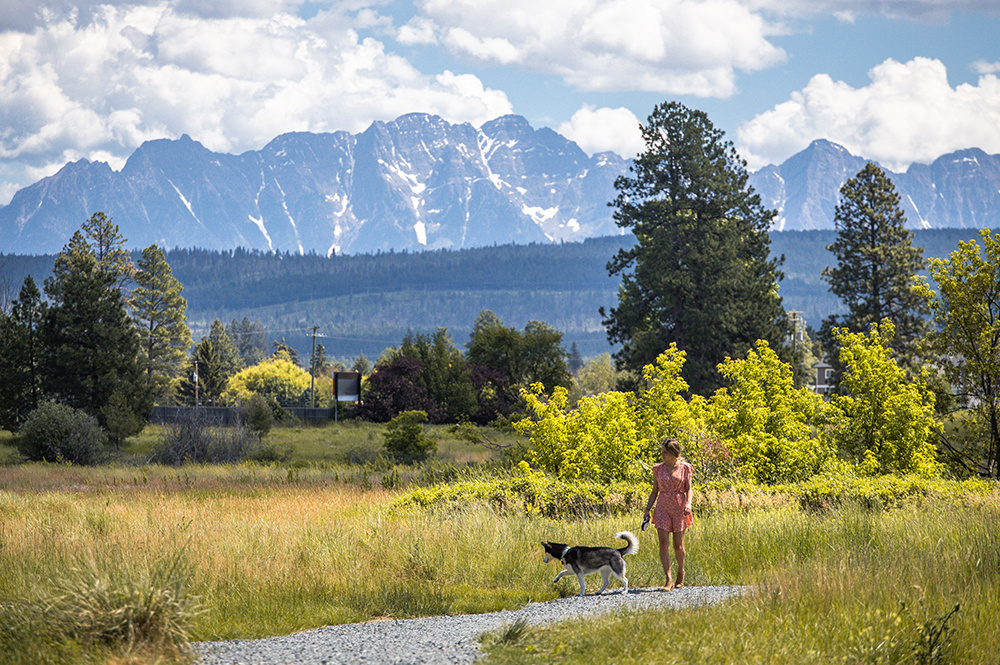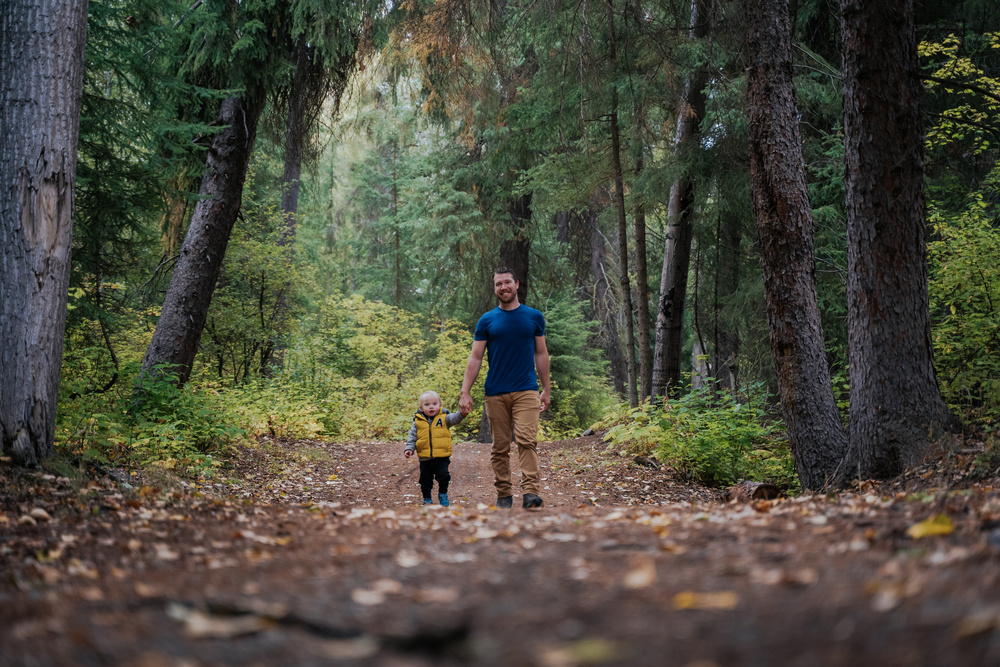 Day 2: Good Food & Nature Parks
Have breakfast at Hot Shots Café in Cranbrook, serving-up specialty coffees, baked treats, kombucha, smoothies, local cold pressed-juice and a full breakfast menu.
Take the short eight-minute drive and check out the scenery at Jimsmith Lake Provincial Park. With a picnic area, beach, and public fishing dock, it's  a great little spot for nature study and wildlife viewing. Springtime is typically a good time of year to catch a glimpse of the eagles and osprey eagerly watching the thinning lake ice.
Power up: Grab a healthy snack, hot beverage, or nutritious lunch from Morchella Market in downtown Cranbrook. This quaint market and cafe offers locally sourced products and specialty lunches that rotate daily. Their cafe will delight all of your senses and tastebuds, and is a worthy stop to grab an on-the-go lunch.
Make your way to Kimberley and visit Kimberley Nature Park, the largest municipal park in British Columbia. The park is home to over 500 species of plants, fungi and lichens, 29 species of mammals, 97 species of birds and nine species of reptiles and amphibians. You can view the park's species inventory here. There are six major access points around the perimeter of the park. Most of the entrances have kiosks with a large map and a bulletin board for notices. If the weather is good and you feel like doing some exploring, check out the Apache Loop, a moderate 6.4 km loop with an elevation gain of  177 m. Detailed print maps of the Kimberley Nature Park can be purchased for $5 at a number of locations throughout Kimberely.
About Kimberley Nature Park: Located inside the City of Kimberley in the foothills of the Purcell Mountain range, the 840-hectare nature park (Psst... that's more than TWICE the size of Vancouver's Stanley Park) and the adjacent 200-hectare Horse Barn Valley Interpretive Forest contain more than 50 kms of trails linking forested hillsides, panoramic viewpoints, pockets of old-growth cedar, rugged talus slopes and numerous small ponds and streams.
Finish your day's adventure with dinner at Pedal & Tap, located in the heart of Kimberley's Platzl. Pedal & Tap has reached an almost iconic status with both locals and visitors, thanks to a seasonally-inspired menu rich in local ingredients and high in quality.  All guests are first come first serve. 
Got an Extra Day?

Take a scenic drive, rich with wildlife and history. This 95 km road trip loop incorporates the paved and picturesque Wardner Fort Steele Rd, alongside the left bank of the Kootenay River, with the addition of some lovely pit stops for those who want to step off the paved path, or wander a little into the wild. The drive takes about an hour and a half, but could occupy a full day, depending on which recommended destinations you decide to explore, and for how long.
To Start: From Cranbrook, follow the Crowsnest Highway/BC-3 towards Wardner, B.C. Turn left after the Wardner Bridge, onto Wardner Fort Steele Rd. Travel Wardner Fort Steele Rd for about 6 km before turning left onto Fenwick Road (the Kootenay Trout Hatchery will be on the right and is well worth a visit).
Spot the Wildlife: Keep left of the Kootenay Trout Hatchery and follow Fenwick Road a short distance (about 800 metres) to the Bull River Conservation Complex, where you will see an information kiosk on your left. This area, managed by the Nature Trust of BC and the Ministry of Forest Lands & Natural Resource Operations, is an important winter range for elk, mule deer, white tailed deer and blue listed rocky mountain bighorn sheep. It also provides habitat for rare and endangered plant and animal species including American Badgers and Western Painted Turtles. Bull River Conservation Complex offers access to the Kootenay River, although extreme caution should be used crossing the CPR right of way.
Take in the View: Continue your journey west on Fenwick Road for about 3.5 km to an unserviced natural viewpoint area overlooking the Kootenay River, on the left.
Turn Around and Hit the Lake: Go back the same way you came (now headed east on Fenwick Road). When you get to Wardner Fort Steele Rd, turn left. Continue for about 8.6 km until you come to Peckham's Lake, nestled within Norbury Lake Provincial Park. The always glistening Peckham's Lake has picnic tables, walking trails, and the best lake view of the Steeples Mountain Range of the BC Rockies.
Note the History: After leaving Peckham's Lake, head northwest for 15 km on the Wardner Fort Steele Rd towards Fort Steele. As you near Fort Steele, you'll cross a bridge over the Wildhorse River, a tributary to the Kootenay River. It was right about there that John Fisher first discovered gold. The Wildhorse River yielded close to $7 million in gold during the gold rush. The river is considered to be one of the greatest gold creeks in the entire province of B.C.  If the Wildhorse and Kootenay River could talk, the stories they'd tell... in fact, bring a gold pan and maybe, just maybe, you'll have your own story to tell.
Head home: Turn left on Kootenay Highway 93/95 and head back to Cranbrook.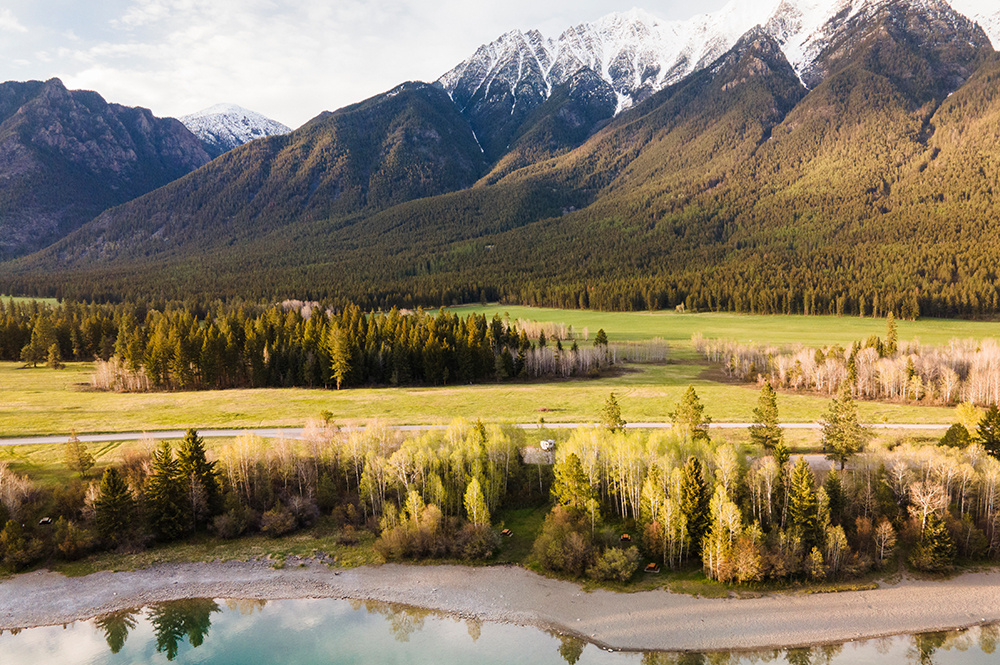 More Itineraries to Explore...