We sculpt our communities against the backdrop of mountain peaks, forests, rushing rivers and calming lakes.  For campers, this means you can have the best of both worlds: You can be in the middle of nowhere, at a proximity to everywhere (and everything). Sleep in the forest and shop the platzl, wake up by a lake then meander to the farmer's market. Roast hotdogs over the campfire, before hitting the golf course for a twilight round. 
 
If you're a "have your camp but leave it too" type of traveler, you can do it from here. We've got seven camping spots for you to consider -- from luxury full-service sites to free, rugged and wild camping areas -- all located within 30 minutes of either Cranbrook or Kimberley's downtown cores (and sometimes both!). Many of these sites are excellent options throughout spring, summer, or fall, with each season offering  new perspectives, energy, and unique opportunities.
Full Service With a Side of Luxury

St. Eugene KOA RV Park is situated in the homelands of the Ktunaxa People on the grounds of St. Eugene Golf Resort & Casino. Nestled in a valley bottom alongside the St. Mary River, St. Eugene KOA RV Park delights with expansive views of the Hoodoos, the Rocky Mountains (including the iconic Fisher Peak) and Purcell Mountain Ranges. Beyond the beauty, it  offers a full-service experience with many perks: local indigenous-inspired fare at NUMA and the 19th Hole Bar & Grill (Pro tip: you can get food delivered right to your campsite!), Wi-Fi,  an award winning 18-hole golf course (golf cart and club pick up service), Casino of the Rockies, a fitness room, and a health club featuring a sauna, hot tubs and an outdoor pool. The park can accommodate trailers up to 93 feet. 
Distance to Cranbrook: 9.5 km (12 minutes)
Distance to Kimberley: 25 km (20 minutes)
 
Kimberley Riverside Campground is located right in Kimberley city limits, alongside the pristine St. Mary River. It's also adjacent to the 840 hectare Kimberley Nature Park and Horse Barn Valley Interpretive Forest, which contain more than 50 kilometres of walking, hiking and biking trails linking forested hillsides, panoramic viewpoints, pockets of old-growth cedar, and numerous small ponds and streams. Kimberley Riverside Campground is open with full services -- including wifi, hot showers, laundry facilities, power, water and sewer -- from early April through to late October.
Bring a tent, RV or trailer, or book a rental trailer or glamping tent! There's also a 18-hole putting course, children's playground and adventure centre with Stand Up Paddleboard, e-bike, and inflatable kayak rentals.
Distance to Kimberley's downtown platzl: 6 km (8 min)
Distance to Cranbrook: 27 km (24 min)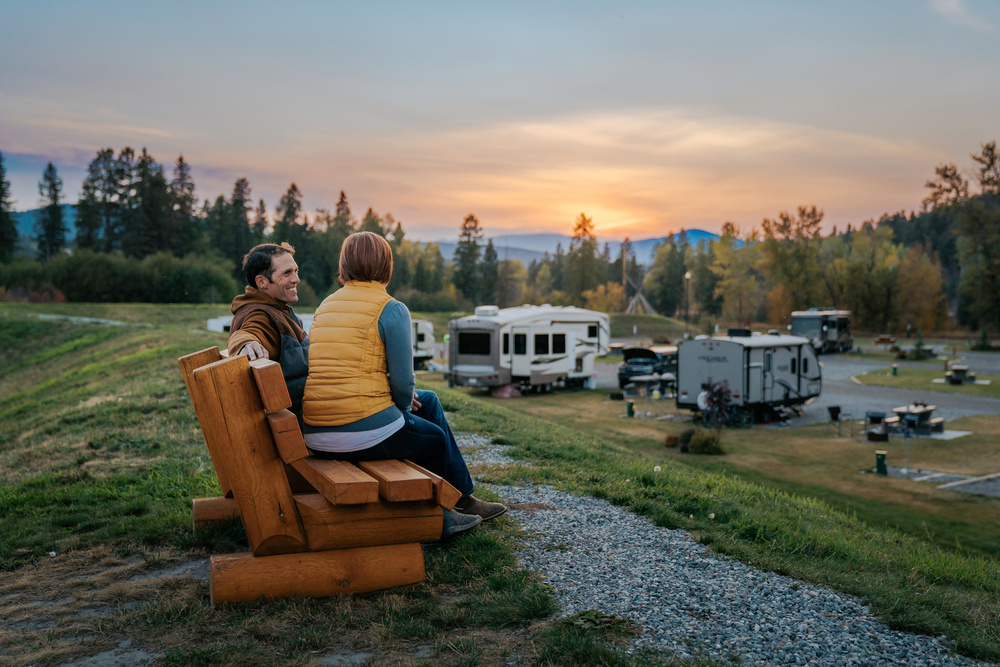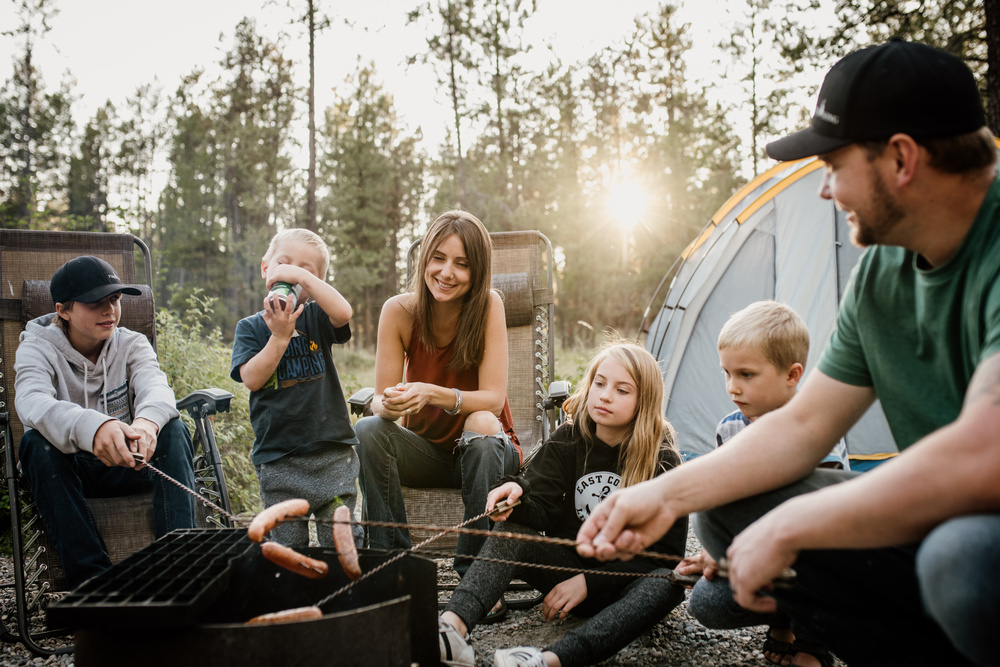 Provincial Parks

Moyie Lake Provincial Park incorporates a day use area, boat launch and 111 site campground with public access to the deep blue mountain waters of Moyie Lake. This family- friendly park features 1,300 metres of developed sandy beach, backed by a large grassy area. Swimming, windsurfing, sailing, boating, wildlife and bird viewing are all popular activities. Facilities at this park include showers, pit and flush toilets, picnic areas, drinking water, an adventure playground and biking trails for the kids. Campsite reservations are accepted and first-come, first-served sites are also available.
Distance to Cranbrook: 21.8 km (18 minutes)
 
Jimsmith Lake Provincial Park has a 35-site campground situated among a lakeside Douglas fir and larch forest. Sunbathing, swimming, non-motorized boating and picnicking are popular activities at the public day-use area beach, and there are numerous hiking/walking trails surrounding the park. The lake is also a hot spot for fishing and wildlife viewing! Campsites are first come, first serve.
Distance to Cranbrook: 6 km (8 min)
Distance to Kimberley: 34 km (30 min) 
 
Norbury Lake Provincial Park is a scenic park incorporating a tree-lined campground and two lakes: Norbury Lake (fronts of this lake are accessible from the campground) and across the highway, Peckham's Lake, which has a public day use beach and numerous picnic areas with tables, boat launch, dock, and a designated dog beach area. Both lakes are non-motorized, and offer good swimming and paddling. There are several walking trails and plenty of opportunities to spot wildlife. Norbury provides 46 first-come-first-serve campsites. These campsites are good for tents, RVs or trailers. 
Distance to Cranbrook: 6 km (8 min)
Distance to Kimberley: 34 km (30 min) 
 
Free, Rough and Rugged -- but easily accessible

Wapiti Lake is a rugged recreation site with about a dozen camping areas around the small lake. There's limited services here, including a few picnic tables, a pit toilet and a boat launch. The lake itself is muddy-bottomed and often lined with lily pads, so isn't ideal for swimming. However, it's a scenic, easily accessible camping area, partially treed with tall grasses, that attracts many campers in spring and fall who are looking for a quiet getaway close to town with calming views, wildlife, and room for the kids to roam. Enjoy walking trails, fishing, and turtle spotting!
Distance to Cranbrook: 42 km (30 min)
Lakit Lake is a wilderness camping spot  situated next to a shallow man-made lake with the visible remains of  an old corduroy road on the lake bottom (a timber road made of logs). This small recreation site is connected to a network of gravel roads and dirt trails, offering good biking, hiking and walking. Lakit Lake is also a popular area for rock climbing. There is a short trail from the camping area to the rockface, where you can often spot climbing enthusiasts.  A pit toilet and picnic tables are located at this recreation site, which is otherwise unserviced and user maintained. The lake is enjoyable for paddling, but its shallow waters aren't suitable for swimming. It's a nice spot for early spring or late fall camping; however, it's a compact camping area best suited to tents, with only about 4-6 camping spots available.
Distance to Cranbrook: 28 km (30 minutes)
Distance to Kimberley: 50 km (45 minutes)
Want more info on backcountry camping? Head to the Cranbrook Tourism website for more ideas on
remote camping areas
.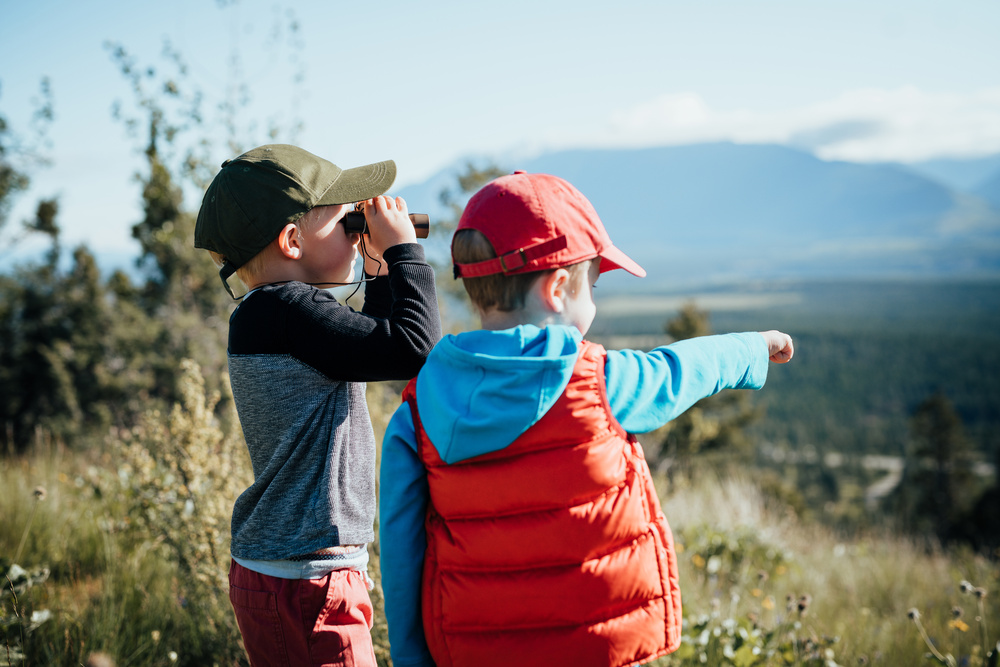 More Itineraries to Explore...